Hello folks, and welcome.
I'm so excited to tell you I'll be teaching a weekend workshop at the Royal Botanic Garden Edinburgh, painting the family Zingiberaceae, on the 23rd and 24 September. Here's a link to their brochure: LINK
This is running in conjunction with the exhibition 'Plant Scenery of the World', in Inverleith House, 29 July – 29 October 2017, which looks to be a fantastic visit.
I'll be exhibiting in a few places in the autumn and winter, including:
The Scottish Society of Botanical Artists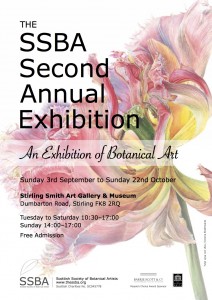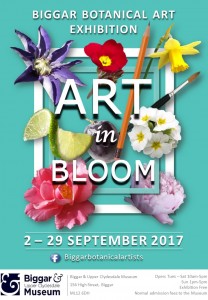 I  have also submitted work this year to both the Royal Scottish Academy and the Society of Botanical Artists, so fingers crossed on both counts!
I'm currently jumping between paintings, and have my eye on so many plants bursting through that it's hard to stay focused, a nice problem for a botanical painter at this time of year.
Since my last update, I've been down to Kew Gardens for the opening of the summer exhibition at the Shirley Sherwood gallery, which has hung one of my paintings (Globe Artichoke, Lindisfarne Castle) in their British Artists in the Shirley Sherwood Collection exhibition. It's a gorgeous display, and well worth a visit if you're down in that there London.
If you're looking for prints, greetings cards, original works or commissions, please drop me a line.
Thanks for reading, enjoy looking around, and happy internetting,
Victoria