Hello folks, and welcome.
I've been keeping busy with commissions, the latest of which have just been delivered, a pair of cymbidium orchids.
Framed beautifully by Catherine at the Southside Gallery.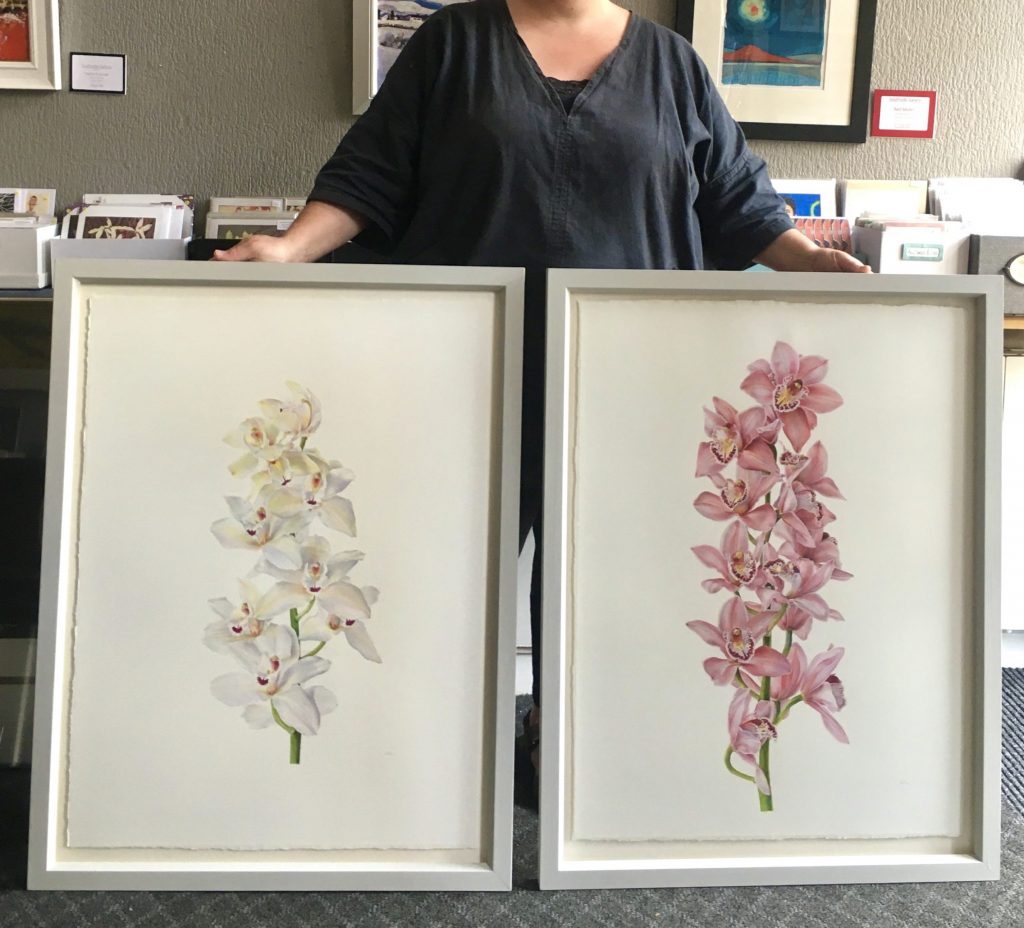 I'm nearing the finish line with another large painting, an older sister of 'Peony, Greenbank Garden', for an exhibition next year, but the deadline is looming so it's long hours in the studio at the moment.
I have many (some may say too many) paintings drawn out and ready to go, which I will share with you as they progress.
I also have a freshly delivered log cabin studio waiting on pallets in the garden, ready to be built when I find the time. I'm looking forward to ushering in a new era of undisturbed painting surrounded by nature and views of the hillside and sky.
Thanks so much for reading, stay safe and happy internetting.
Virtual hugs, Victoria